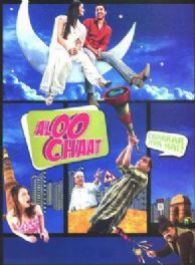 Overall Rating :

Please login to rate this movie.
Aloo Chaat
Plot



Characters:



Nikhil (Aftab Shivadasani): Nikhil is a forward thinking young man who works in a multinational bank in America. He originally hails from Delhi, and is coming home to visit his family in India.



Aamna (Aamna Sharif) plays Nikhil's love interest in the film. She also stays in America but is a complete Indian at heart. She is a mild mannered girl who has a modern outlook ...
Movie Details

Genre: Comedy
Language: Hindi
Status: Released

Cast
Production Credits
Director: Robby Grewal