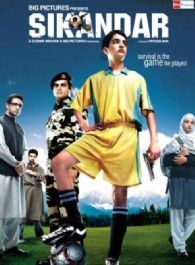 Overall Rating :

Please login to rate this movie.
Sikandar
Plot
Sikandar Raza is a 14 year old schoolboy in Kashmir. Ever since his
parents were killed by militants 10 years back, he has lived with his
aunt and uncle, in a small town in Kashmir. All Sikandar's desires
revolve around the happiness of his foster parents, and getting the
ball into the goal on the football field. One day, on his way home from
a school football match, Sikandar finds a gun lying on the path.
Despite admonishments by his newly made school friend, the 14 ...
Movie Details
Language: Hindi
Status: Released

Cast