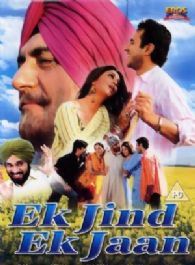 Overall Rating :

Please login to rate this movie.
Ek Jind Ek Jaan
Plot
Ek Jind Ek Jaan Charts The Life Of Sukha, Who Brings Up His Two
Bothers, Sisters And Stepmother Born Two Boys Karma And Channi And A
Sister Called Guddi. Ek Jind Ek Jaan Is A Heartwarming Story Of
Relationships And Responsibility, Love And Revenge.

Movie Details
Language: Hindi
Status: Released

Cast